More cupcakes for Cub Scouts. The frosting on these is DIVINE!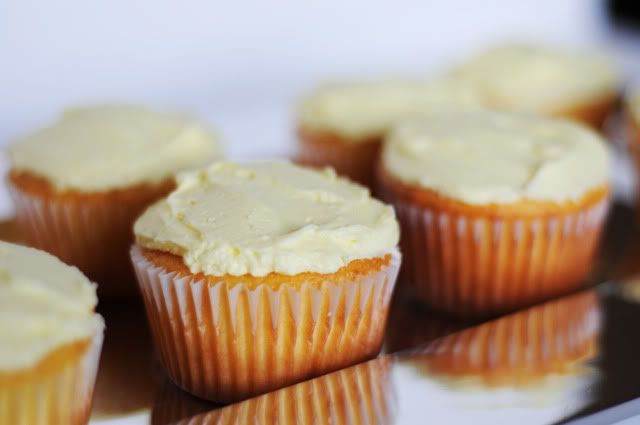 Lemon Cupcakes
1 package lemon cake mix
1 small package lemon instant pudding
1 cup sour cream
3/4 cup water
3/4 cup oil
4 eggs
Mix dry ingredients. Add wet ingredients. Mix with electric mixer on medium speed for about 2 minutes. Fill paper-lined muffin cups two-thirds full. Bake at 350 for 18-20 minutes. Don't overbake!
Lemon Buttercream Frosting
1 cup butter
6 cups powdered sugar
1/4 cup fresh lemon juice
1 tsp. grated lemon zest
Beat together with a mixer until fluffy. Note: this makes a TON of frosting. Depending on how much frosting you put on your cupcakes, you could probably half this recipe.