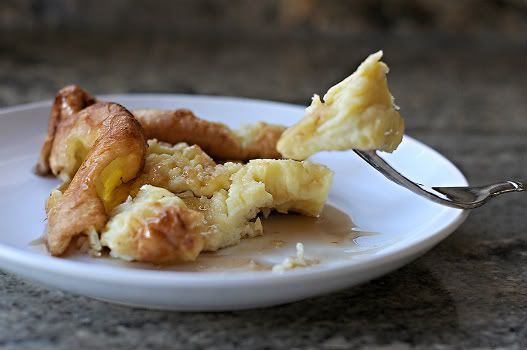 I got this recipe in my home ec class in junior high school. It is the only recipe that I kept, and I'm glad I did because my kids love these for dinner. They are about the easiest dinner or breakfast ever, and I still love seeing the weird shapes it makes when it puffs up in the oven!
Preheat oven to 450. Place butter in 9x13 pan and put in oven to melt (be careful not to burn the butter!).
In medium bowl, whip eggs until thick and lemon colored. Add milk and stir. Sift in flour and salt and mix well (I use a wisk). Pour batter into pan with melted butter. Bake 15 minutes. Serve with syrup.