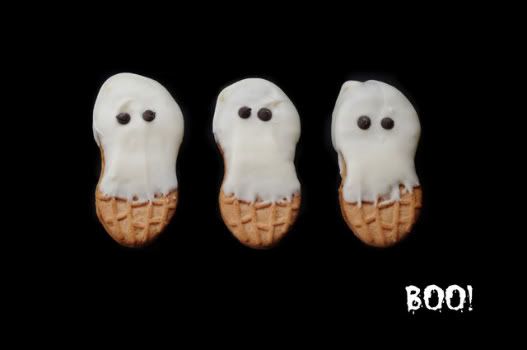 These are my favorite Halloween treats to make for my kids because they are so cute and so EASY! And my kids love them. And so do I. They literally took me 10 minutes to make. Here's what you need:
mini semi-sweet chocolate chips
Do I even need to tell you the directions? Just in case you are having a bad day and really don't want to think, here's what you do. Melt the white chips in the microwave according to package directions. Dip cookies into white chocolate. Place mini chips for eyes. Lay on wax paper until chocolate is set. Simple!