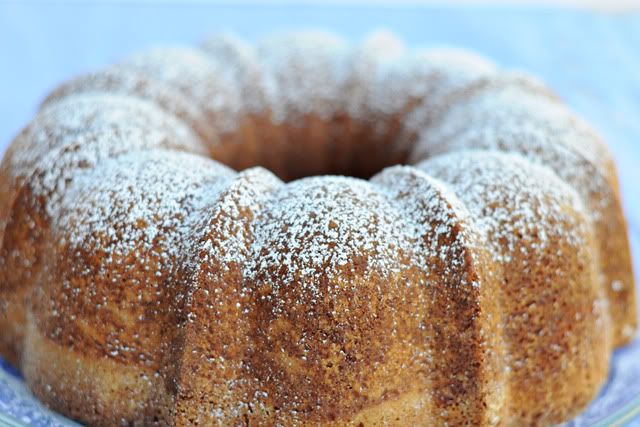 This recipe comes from Paula Deen. You really can't go wrong with Paula Deen, in my opinion! It is the perfect cake to serve with fresh strawberries and whipping cream. It is not super dense like some pound cakes I've had, but it is moist and has a wonderful flavor. If you want a sweet vanilla cake to serve with strawberries, this is the one!
Mama's Pound Cake (Paula Deen)
print this recipe
1/2 pound (2 sticks) butter, plus more for pan
1/2 cup vegetable shortening
3 cups sugar
5 eggs
3 cups all-purpose flour, plus more for pan
1/2 tsp. fine salt
1/2 tsp. baking powder
1 cup milk
1 tsp. vanilla extract
Preheat oven to 350. With a mixer, cream butter and shortening together. Add sugar, a little at a time. Add eggs, 1 at a time, beating after each addition. Stir dry ingredients together in a bowl and add to mixer alternately with milk, starting with the flour and ending with the flour. Mix in vanilla. Pour into a greased and floured tube pan and bake for 1 to 1 1/2 hours, until a toothpick inserted in the center of the cake comes out clean.