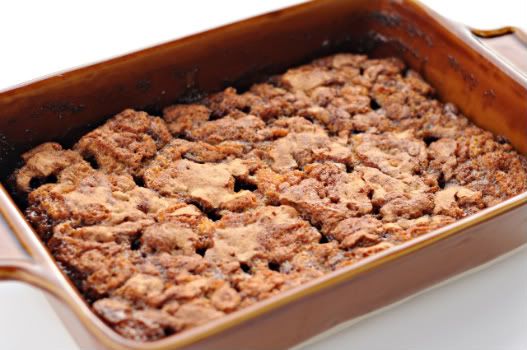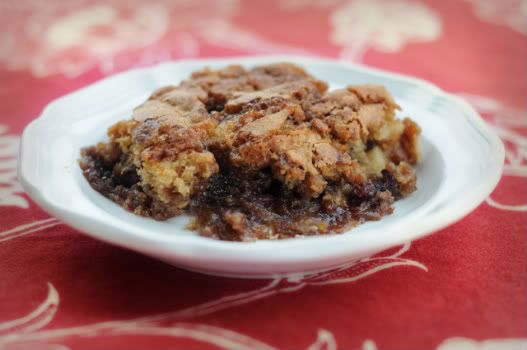 I got this recipe from a friend in Colorado. She served it at a party, and then made me guess what was in it. Had I known there were dates in it, I probably wouldn't have even tried it. I didn't think I liked dates--and I still don't think I like dates, except for in this dessert! It is rich and gooey and caramelly (is that even a word??). You will LOVE it!
Date Nut Pudding
print this recipe
1 cup sugar
1 1/2 cups flour
1/8 tsp. salt
3/4 tsp. baking soda
1 cup nuts (I used walnuts)
1 cup chopped dates
3/4 cup milk
1 tsp. vanilla
Mix well (makes a stiff batter).
1/2 cup water
3/4 cup butter
1 cup brown sugar
Stir together in a saucepan over medium/medium-high heat. Bring to a boil.
Pour caramel sauce into a 9x13 pan. Drop batter by spoonfuls into sauce. Bake at 350 for 35 minutes.